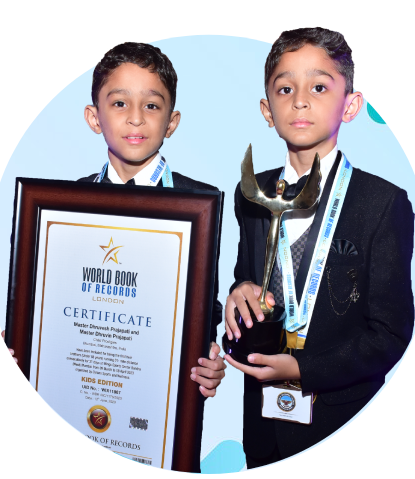 World Record Services
Unlock the Extraordinary: Set World Records with Us!
At CYRUNS, we are passionate about pushing boundaries and achieving the extraordinary. As a leading provider of World Record services, we specialize in making dreams come true for individuals, groups, and organizations seeking to etch their names in history.
Our experienced team of event specialists will guide you through every step of the record-setting process, ensuring meticulous planning and flawless execution. From Guinness World Records to other prestigious record-keeping bodies, we have the expertise to navigate the intricacies of each category and secure your place in the record books What sets us apart is our unwavering commitment to your success. Whether it's an adrenaline-pumping athletic feat, a unique talent, or a large-scale event, we thrive on turning audacious ideas into record-breaking reality.
Through our personalized approach, we tailor our services to fit your specific goals and aspirations. We take care of all the necessary documentation, verification, and adjudication procedures, allowing you to focus on honing your skills and preparing for the big moment.
Join the league of trailblazers and let your name shine on a global stage. Embrace the thrill of accomplishment and inspire generations to come. When it comes to World Record services, we are the catalyst that turns dreams into history-making achievements. Dare to be extraordinary. Dare to set a World Record with CYRUNS. Contact us today to embark on your journey to greatness!"